1-800- 692-6224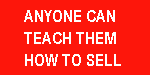 Date Last Updated
Sunday May 04, 2008
KARAOKE CONTEST: A Fun Team-Skills and Diversity Activity
Hear live audience response to Stanton Royce emceeing a conference karaoke event.

Click here to hear Blue Suede Shoes (MP3 file format) recorded live at PIER 66, Ft. Lauderdale, Florida.
How can you use karaoke to strengthen employee relationships, develop team skills and capitalize on diversity? You can organize conference participants into teams for a fun karaoke competition. This can include teams of people from company divisions scattered across the country, or the globe. These people may never have worked together and may not know each other. Teams can contain a mix of newer staff and more senior members.
What does the company get from this team activity? You get a relatively low cost, very low risk method to help your staff function better as teams of diverse individuals. Managers can observe how individuals function when required to place the welfare of the group ahead of personal interests to achieve a desired outcome. If the team wants to score high in the competition, they must work together. They must identify talent within the group and assign the best person to the tasks. In this instance tasks include singing, dancing, props, possibly costumes and organizing. Someone in the group must organize and manage the practice before the conference, possibly from different cities, different time zones, different cultures.
Contact Stanton Royce. He will work behind the scenes with you before the event to assure your staff get the most from the experience. Stanton will then emcee your karaoke event. As always, when you also use Stanton to present at your function, you save on expenses by not hiring a second speaker. You also get a discount for the second service we provide you.
Contact us now to answer your questions and to schedule Stanton Royce for your event. Contact Information
Planning a karaoke mixer at your conference? Do you know how hard it can be to warm up the group and get everyone involved? Stanton Royce, MBA was lead singer in a rock 'n roll band. He'll get your event rocking and rolling. Listen to the live audience response at one of his performances. When they screamed for more, Stanton told them he wanted to hear them. The conference participants dominated the stage for the rest of the evening.

Click here to download a 1,711 KB mp3 file of Blue Suede Shoes recorded live at PIER 66, Ft. Lauderdale, Florida.
To engage Stanton now for your event, Click Here Now to go to contact information, or e-mail now to
Click to submit
Your Web Site On


DIRECTORIES


Most Popular Pages:


Articles
Clients
Coaching
Consulting
Contact
EAQSurvey
Home
Karaoke
Media-PR
Privacy
Referrals
Speaking
Stuff



Have a relevant link useful for our clients? Click Here Now to see our links or to add yours.